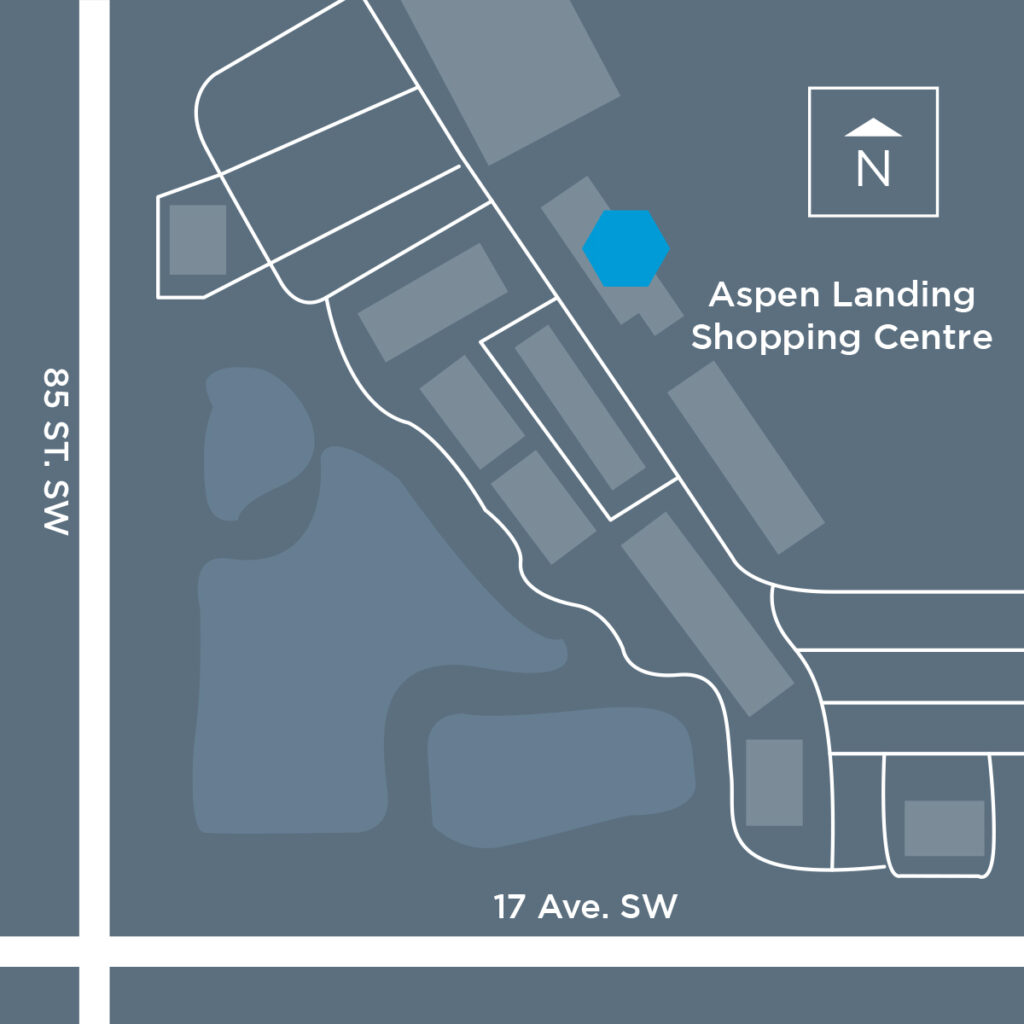 We're located near Safeway, across from Cobs Bakery.
There is plenty of free parking – both surface and underground parking.
Access to the underground parking is at the south end of the building, around the corner from CIBC.
There are underground stalls for drivers who are disabled, and you can take an elevator or stairs to get back to street level.
Parking is limited in front of the clinic, but there is plenty at the north end of the building by Safeway or at the south end by Shoppers Drug Mart.