Body Composition Profiling Now Available 
Understand your fat and muscle composition with accuracy.
Mayfair Diagnostics offers private pay body composition profile (BCP) services using our MRI technology and an artificial intelligence and bioinformatics platform.  
BCP MRI provides a detailed look at your tissue, which gives you and your doctor a greater understanding of your body and the ability to personalize your health care. Your report will include your specific body composition profile measurements compared to data from other patients with similar body-size, age, and sex.  
HOW TO GET BCP MRI
Private pay only.

 

Must be requested by a health care practitioner. 

 

Not covered by the Alberta Health Care Insurance Plan.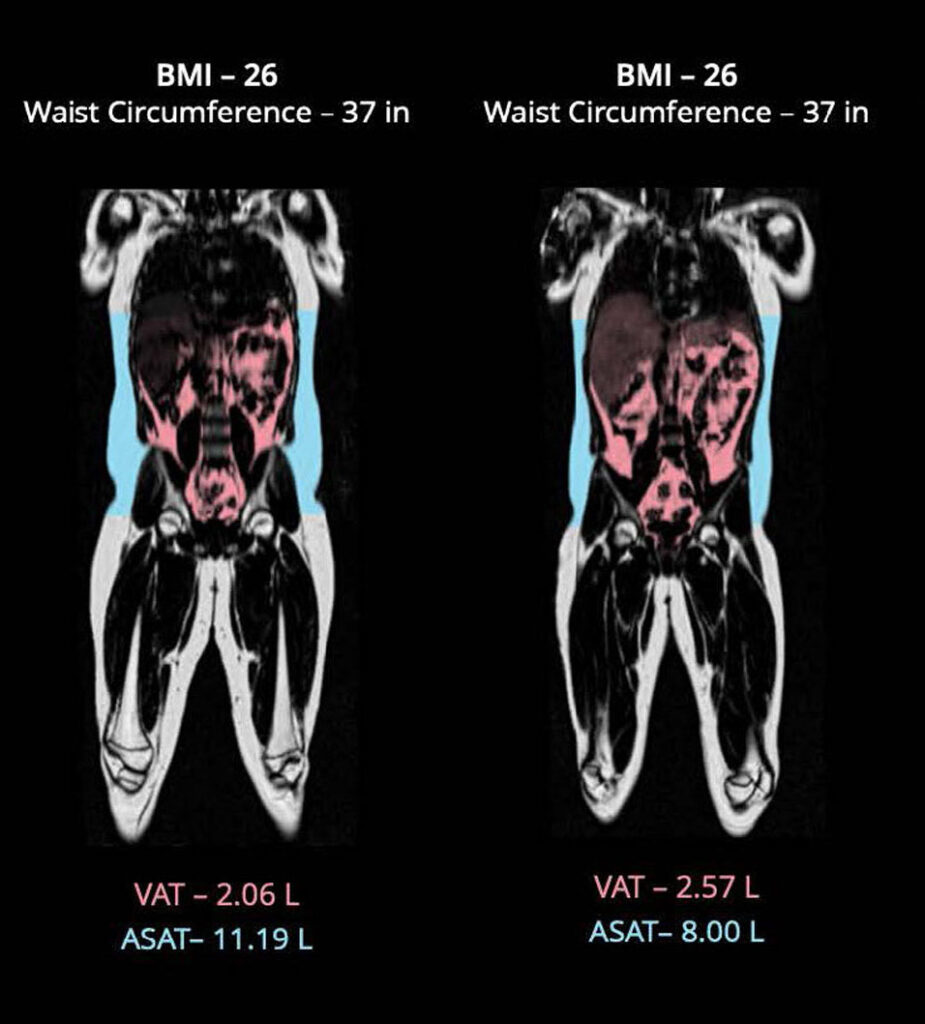 Sample BCP MRI image courtesy of AMRA® 
BMI = Body Mass Index 
VAT = Visceral Adipose Tissue (Visceral Fat) 
ASAT = Abdominal Subcutaneous Adipose Tissue (Subcutaneous Fat) 
BCP MRI measures the amount fat and muscle in major body and organ areas:  
Visceral adipose tissue

– Also called visceral fat, this is belly fat found deep within your abdominal cavity, surrounding your stomach, liver, and intestines.

 
Abdominal subcutaneous adipose tissue

– Also called subcutaneous fat, this type of fat is just below your skin.

 

Liver fat

– Fat within in the liver can cause inflammation, which can damage the liver.

 

Muscle volume

– The amount of muscle you have.

 

Muscle fat infiltration

– Amount of fat present within muscle tissue, a measure of muscle quality.

 
A healthy body composition profile shows less fat and more muscle mass. An increase in visceral fat can lead to increased health risks, specifically for diabetes and heart disease. 
The future of medical imaging; only available at Mayfair

Diagnostics

!